THE WORLD'S ONLY BMX BUNGY
The AJ Hackett BMXtreme Jump Combo gives you the ultimate thrill of 3 different Bungy Jump styles including riding a BMX bike off our roof!

1 x Running Roof Bungy Jump

The world's only BMX Bungy!
Skypark International membership card - 20% discount worldwide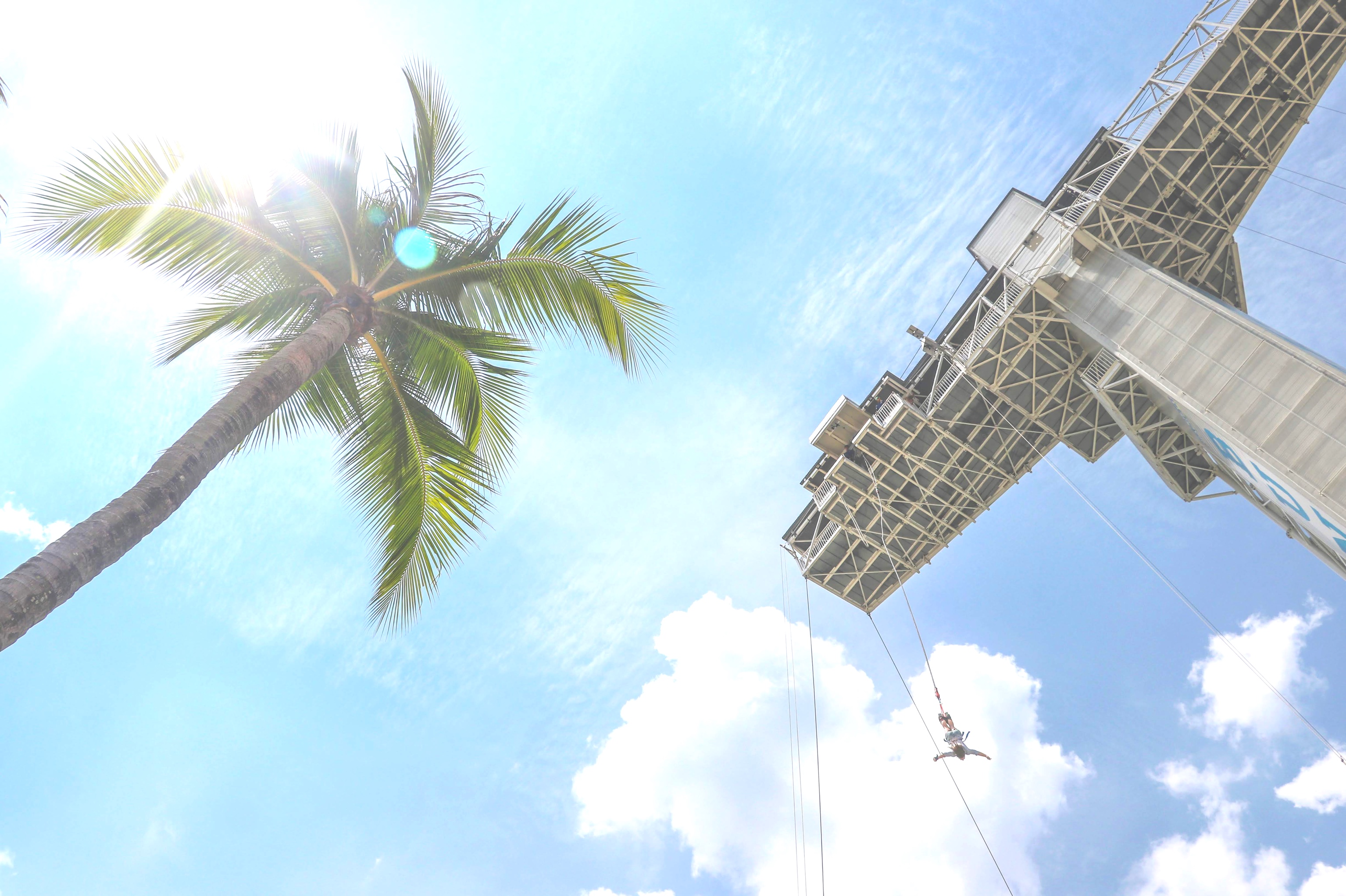 Perfect Safety Record
We take safety extremely seriously.
Learn about our safety equipment and processes.
Learn more
Minimum jump age 10 years old
Minimum jump weight 45kg
Maximum jump weight for BMX Jump is 100kg
Participation in Roof and BMX Jumps are at Jump Masters discretion on day of travel. If deemed unabl
Not available in wet weather
Covered shoes required for BMX Bungy
Cancellation policy: 48 Hours or more - full refund; under 48 hours - no refund
You will need to advise us if you have any of the following medical conditions:
High blood pressure, heart conditions, diabetes, pregnancy, epilepsy, dislocations,
neurological disorders, vertigo - please note this list is not exhaustive
Got any other questions or need help with your booking? Contact our crew to chat +61 (07) 4057 7188