Unlimited Adventure
Unlimited Bungy Jumps, Unlimited Giant Swings, Lunch & Jumpers Edition T-Shirt - you will never forget this day!

It's time to really get your adrenaline pumping!

Experience a rush like no other with Unlimited* Bungy Jumps AND Unlimited* Giant Swings!

Lunch is included too!

Come and see how much you can experience in a day.

Work your way through our 16 different jump styles and perfect the art of Bungy!

And you can jump on to the Giant Swing go solo or fly with friends to feel extreme speed and acceleration as you soar through the rainforest and reach speeds of up to 120km/h in 3.5 seconds.

(*Minimum 3x Bungy, Giant Swing and Walk the Plank guaranteed)

Guaranteed minimum of 3

Guaranteed minimum of 3

Guaranteed minimum of 3
Unlimited Bungy, Giant Swing and Walk the Plank

Giant Swing e-Certificate

Walk the Plank e-Certificate

Skypark Global Membership - 20% off worldwide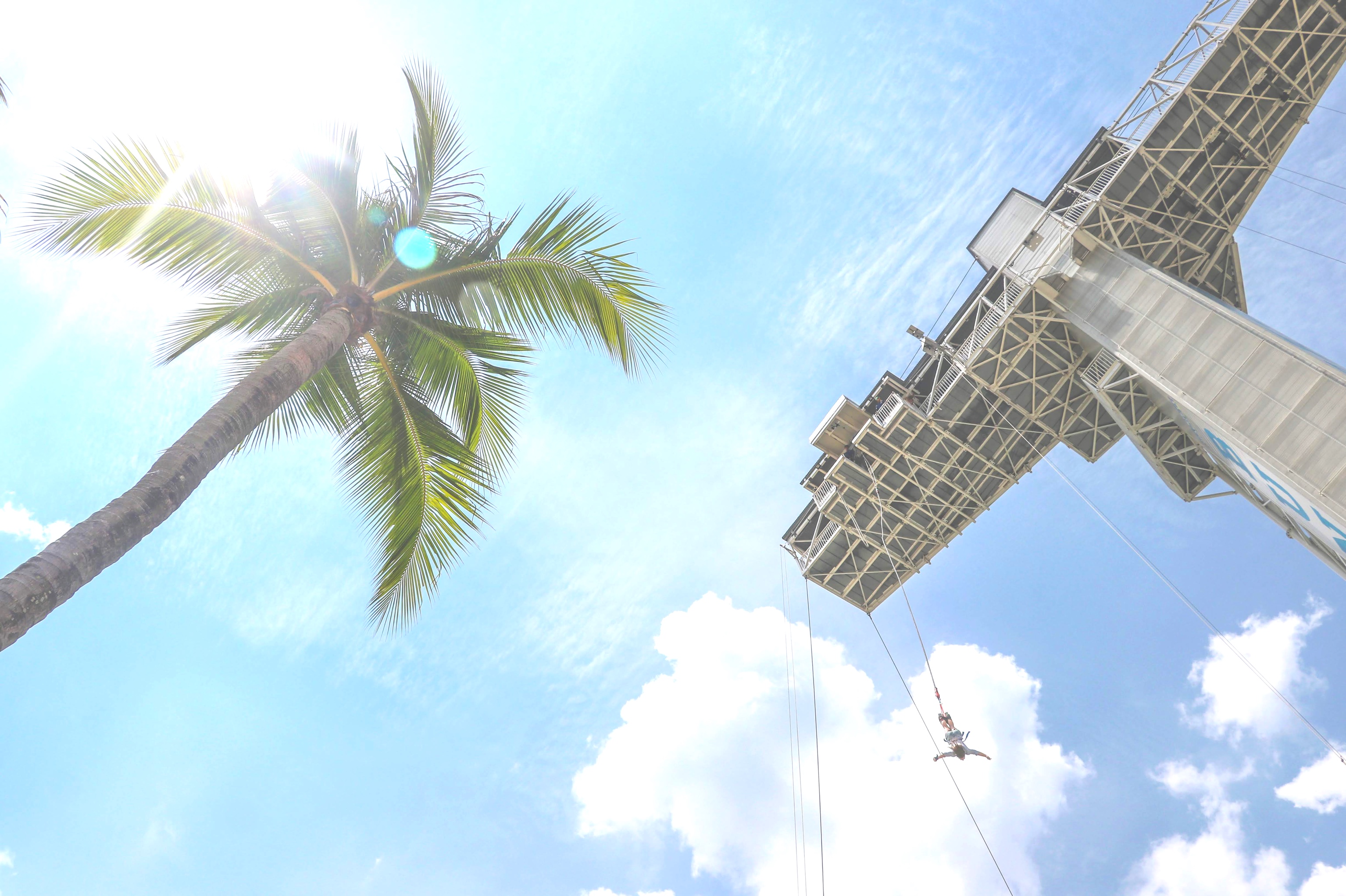 Perfect Safety Record
We take safety extremely seriously.
Learn about our safety equipment and processes.
Learn more
Minimum age is 10 years old for Bungy
Minimum weight is 45kg for Bungy
Minimum solo swing weight 55kg
Maximum solo swing weight is 150kg
Maximum combined swing weight 200kg (2 or 3 persons)
Under 18's require a parent or guardian signature on their activity waiver
Please see full list of medical conditions under safety.
48 Hours or more - full refund; under 48 hours - no refund