The ultimate high!
Get HIGH with a Bungy Jump and 14,000ft Skydive!

View the stunning Great Barrier Reef as you drop out of a plane soaring high above some of the worlds most pristine beaches near Cairns.

Experience the surreal sensation of free falling at over 200km/hr and take in the epic views as you float back down to the ground.

Your day also includes testing your courage as your toes creep over the edge of Australia's ONLY Bungy Tower. Enjoy the scenery from 140m above sea level and the surrounding World Heritage Rainforest as you join the 1% in the world to experience the magic of Bungy Jumping!!

1x 14,000ft Skydive in Cairns
Skypark International membership card - 20% discount worldwide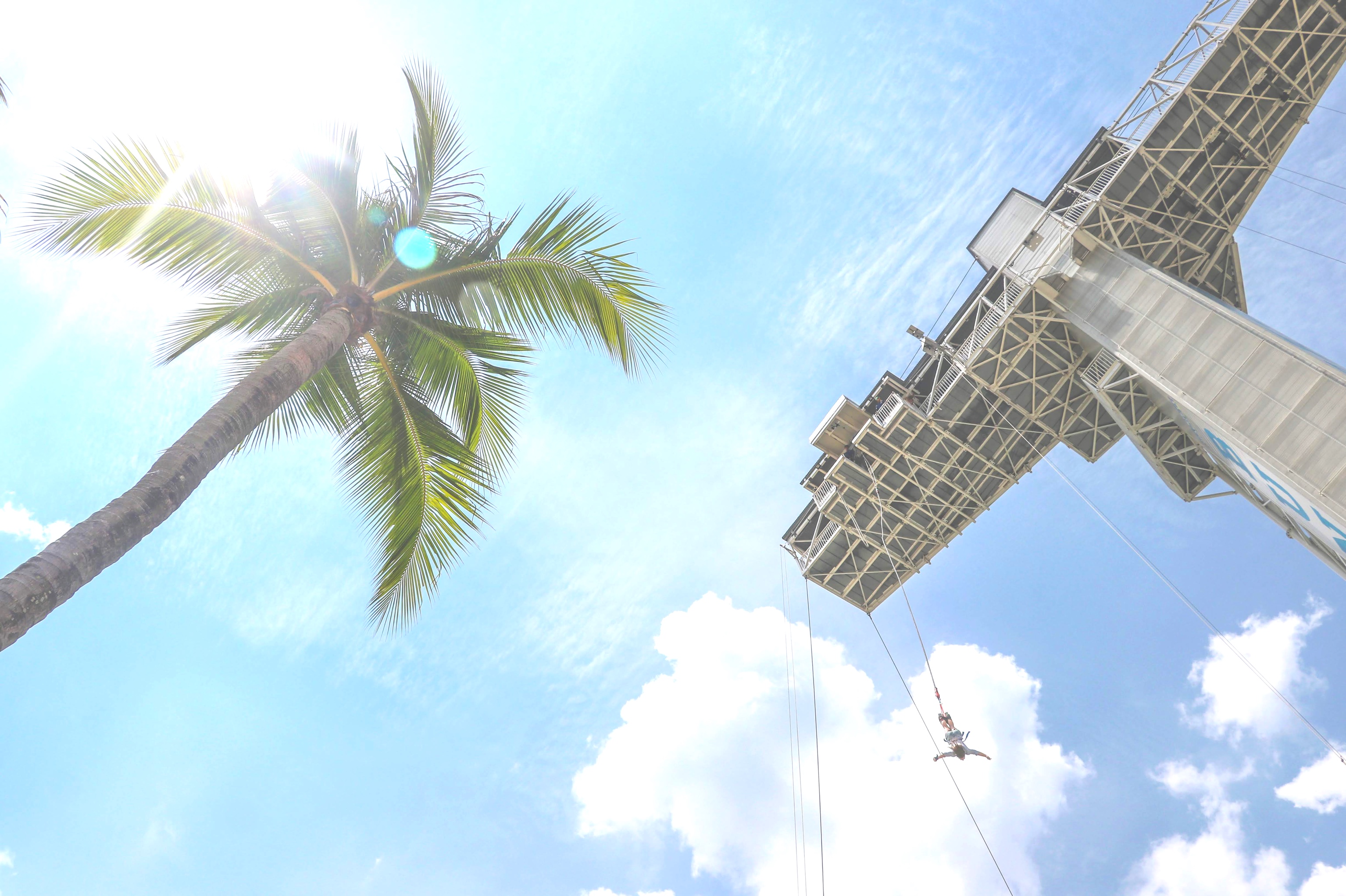 Perfect Safety Record
We take safety extremely seriously.
Learn about our safety equipment and processes.
Learn more
Skydive packages can be completed in one day!
Minimum age is 12 years old
Maximum body weight 110kg (extra charge for 95kg+)
Please note a $25 APF Levy is payable on the day direct to the Skydive Operator
Under 18's require a parent or guardian signature on their activity waiver
Cancellation policy: 48 hours prior - full refund; under 48 hours - no refund
8am -Self-drive to Skydive Office - 96 Lake Street, Cairns
1-2pm - Arrive back in Cairns city
3pm - Self Drive to Skypark Cairns to check in
*This itinerary is subject to change depending on availability.
Got any other questions or need help with your booking? Contact our crew to chat +61 (07) 4057 7188